Good day, friends! How are you weathering this storm where you are?
As a response to the dramatic lifestyle changes many of us have experienced during the COVID-19 pandemic, I've started a series of video posts that will focus on clever meals (historic and otherwise) that can help us to be a bit more creative with the foods in our pantries as shops deal with empty shelves as a result of panic-buying and food hoarding. The first video recipe is embedded below.
Join me for 48 Hour Naturally Leavened Bread as I discuss depression-era and wartime food smarts that can steer us all towards making clever recipes during times of crisis, such as the bread recipe in this post.
The video above was shot in mid-March of 2020 during the early days of the California 'Stay-at-Home' order implemented to slow the spread of the coronavirus (Covid-19). As a result of food shortages in local grocery stores, and a rational fear of famine exhibited by the public in the wake of a global health crisis, this video was made to demonstrate how easy it is to make leavened bread using just leftover small quantities of flour, salt and water. Resorting to depression-era food mentalities and a zero-waste attitude, I demonstrate how bread can be leavened naturally at room temperature over a 48-hour period, and how returning to the sensibilities of our grandparents may just save us as our food procurement, outings, and social practices change dramatically during the course of the Coronavirus outbreak.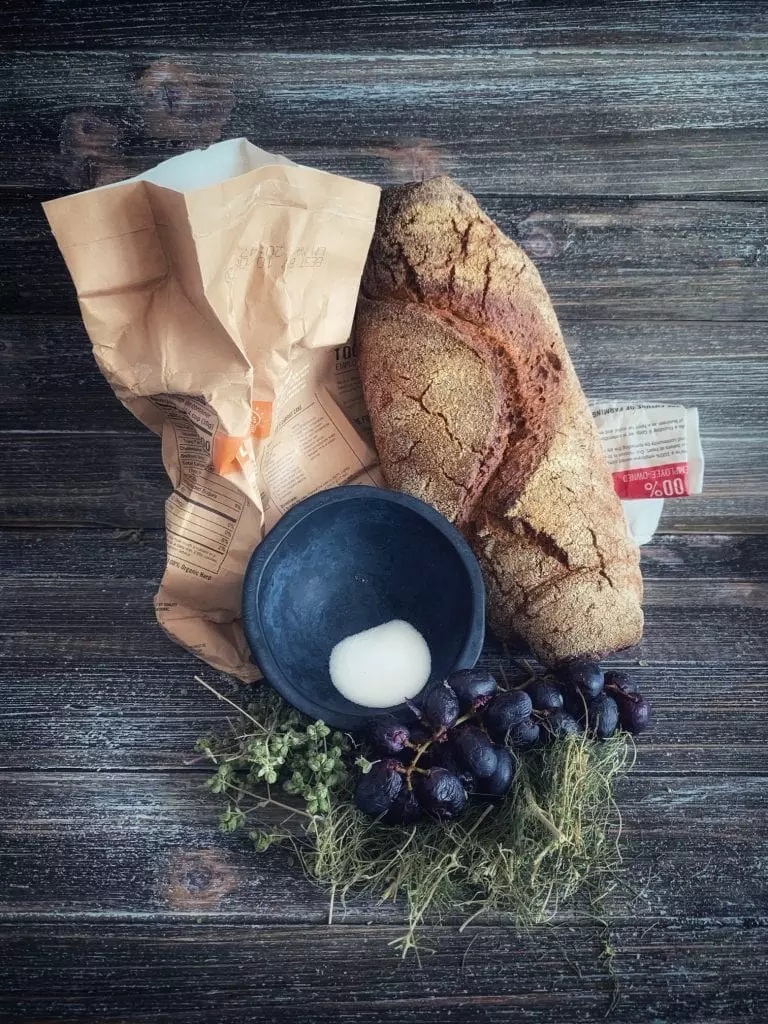 The recipe that I made in this video was created using leftover bags of rye, spelt, and whole wheat flours. The end result was a crunchy, dark, heavy and beautifully leavened loaf of bread. The ingredients and instructions to make this loaf can be found below: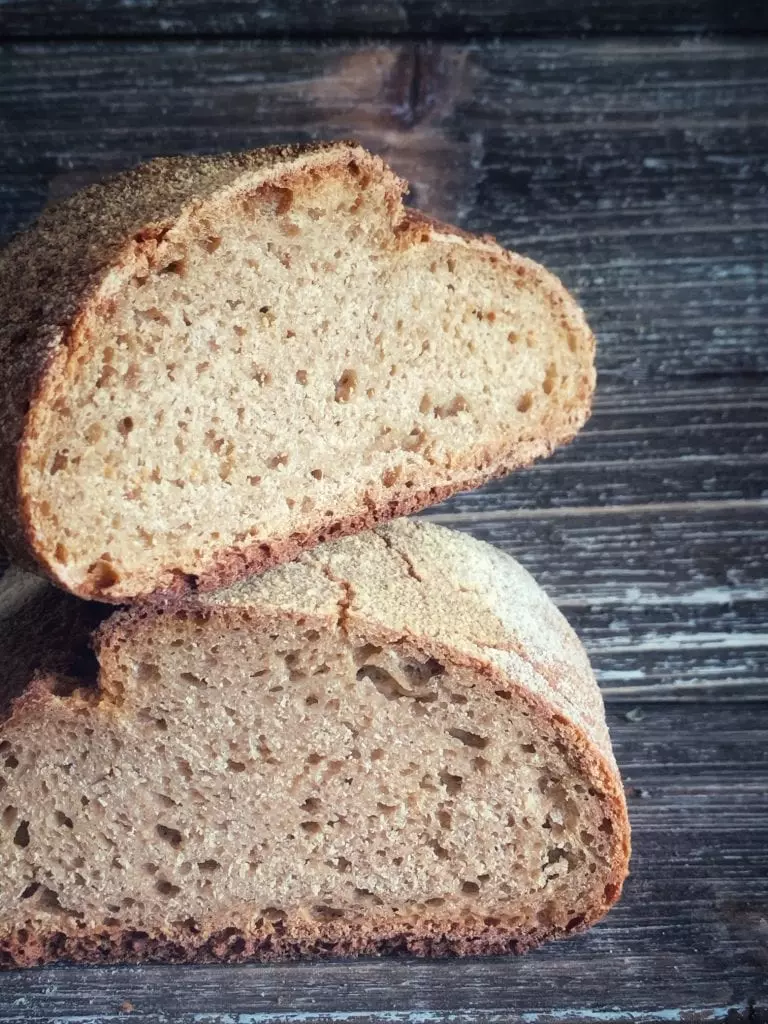 The Old School Kitchen: 48 Hour Naturally Leavened Bread
Ingredients:
Leftover flour of any variety. Don't be afraid to combine them!
Water;
Salt;
Any other additive that you choose (but be aware of flour to moisture balance)
To make the dough, work with a 1:2 ratio of water to flour. One part water to two parts flour. For example: 300 gr of water to 600 gr of flour, etc. Salt the dough to your liking. Feel free to add herbs, spices, fruit or whatever you have lying around in your fridge or pantry that you need to consume quickly and that could go well baked into bread…. but maybe not brussel sprouts, okay? For example:
600 gr (4 cups) flour
300 gr (1+1/3 cup) water
5 gr (1 tsp) salt
Anything else but brussel sprouts
Implements:
A large container with a lid; or a baking sheet, ceramic cloche, pizza stone (it's your choice!);
Olive oil (to grease the rising container)
A Sharpie or permanent marker
Instructions
Mix the bread on day one and place the dough in an air-tight container.
Take a Sharpie or permanent marker and write the date and time on the lid of your container.
When you get up in the morning, and before you go to bed at night, give the dough a quick stretch and fold, punch it down, and form it into a ball. Cover it again and let it sit.
At the 48 hour mark, remove the dough and preheat your oven to 400 F / 200 C / Gas Mark 6.
Form your loaf into the shape of your preference. Score it if you desire.
Bake for anywhere from 45 minutes to 1 hour and 15 minutes depending on the density of the loaf.
There are many ways to form and bake bread. Feel free to experiment as you'll find your own favourite system! If you use all white flours for this recipe, you may need a bit more flour for the water as white is less absorbent than whole wheat, for example. Lower hydration loaves may also require different baking temperatures and bake times. Note that you can bake this loaf in a pot or on a baking sheet.
Have fun, stay safe and make bread! For history, banter, and further instructions on how and why we should endeavour to make bread in this fashion, please see the video above.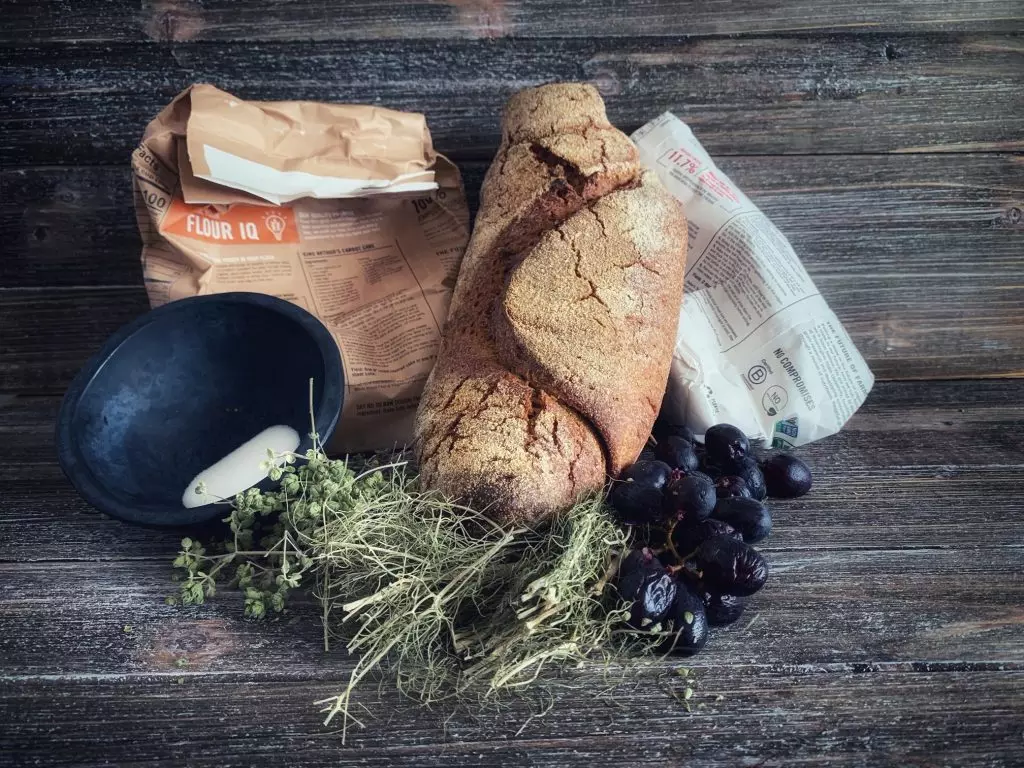 Join in the discussion on our Facebook page or leave a comment about this recipe below on this page. If you'd like to chat in person with me or about any of the other recipes, you can join me at one of the The Old-School Kitchen live events taking place at a museum or venue near you. More information about this year's events can now be found on the Events Calendar page.
Summary
Recipe Name
The Old School Kitchen: 48 Hour Naturally Leavened Bread
Published On
Preparation Time
Cook Time
Average Rating





Based on 32 Review(s)